Preventing Water Damage in Your Home Starts Here
9/10/2023 (Permalink)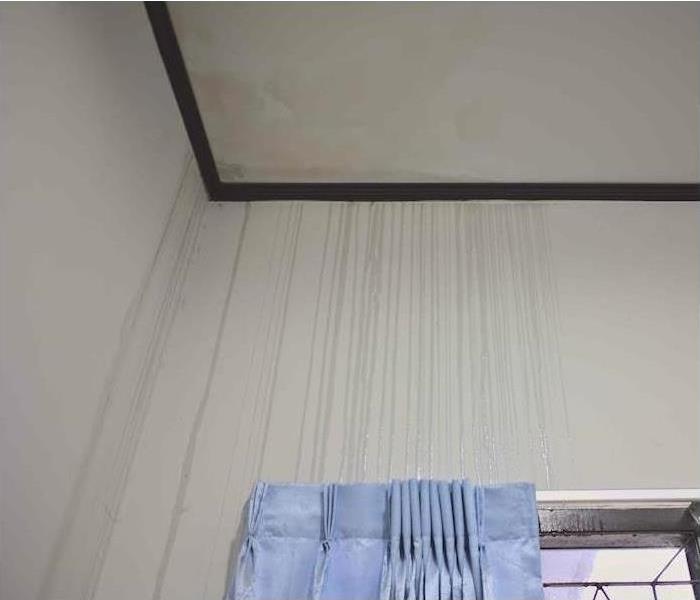 First up, educate yourself about home systems that are designed to prevent water from entering your home.
The perks of owning your own home are great—after all, homeownership has also been referred to as the American dream. Along with all the good that homeownership brings, it also brings a lot of responsibility. Homes are built in a way to provide maximum protection from water intrusion. But sometimes, those methods fail. There are several things you can do to reduce the opportunity for water damage.
First up, educate yourself about home systems that are designed to prevent water from entering your home. Here are some of the most common points of failure in a home that could allow water to go where it shouldn't:
Faucets and sinks. Faucets and sink are places to check for leaks. Over time, the rubber gaskets in faucets can degrade and begin to leak. Sink drains are usually sturdy unless you have a clog and use too much plunger pressure to remove it. Too much pressure from plunging can damage seals, so always use caution.
Disposals. Garbage disposal is a great invention. But disposals are also one of the hardest working appliances, and they can spring a link. If you believe you have a leak, check out these tips for finding it.
Gutters and downspouts. Gutters and downspouts should be clean and free flowing. They should be inspected regularly and cleared of obstructions and debris. Downspouts should move water at least 30 inches away from the home, and the soil should flow away from the home.
Roof damage. Falling limbs from trees are a real risk to roof systems. They can perforate the roof and damage or clog gutters. Shingles are especially susceptible to falling tree damage. Newer shingles are designed and constructed to be impact-resistant, hopefully reducing the need for expensive roof repairs. But shingles degrade over time, and a falling tree or limb can easily damage an aged shingle.
Sewer line obstruction. This is a serious issue and usually takes a professional plumber to resolve it. Sewer lines can clog for a number of reasons, but two of the most common are root intrusion and grease buildup.
Sump pump defect. A sump pump is designed to move water from a basement or crawlspace to outside the home into a drainage system. There are a significant number of moving parts in a sump pump, so check out these tips for troubleshooting and repair.
Staying on top of home systems that prevent water from intruding on your home should be a priority. If you can locate an "about to fail" component, you can save yourself time and money, not to mention stress.